The LGBT Community Fund's grants committee met last week to review the results of votes from fund contributors for this year's cause area.
Drum roll please.....the cause area selected for next year's grant is Research/Identification of LGBTQ Population & Needs in SWFL!!!
The choices were Research/Identification of LGBTQ Population & Needs in SWFL, Elder Care/Senior Housing for the LGBTQ Community and a Symposium/Training for SWFL nonprofits.
The grant will be for $16,000 and the foundation will work with the fund steering committee to start the process for funding. Details for the 2018 grant will be forthcoming.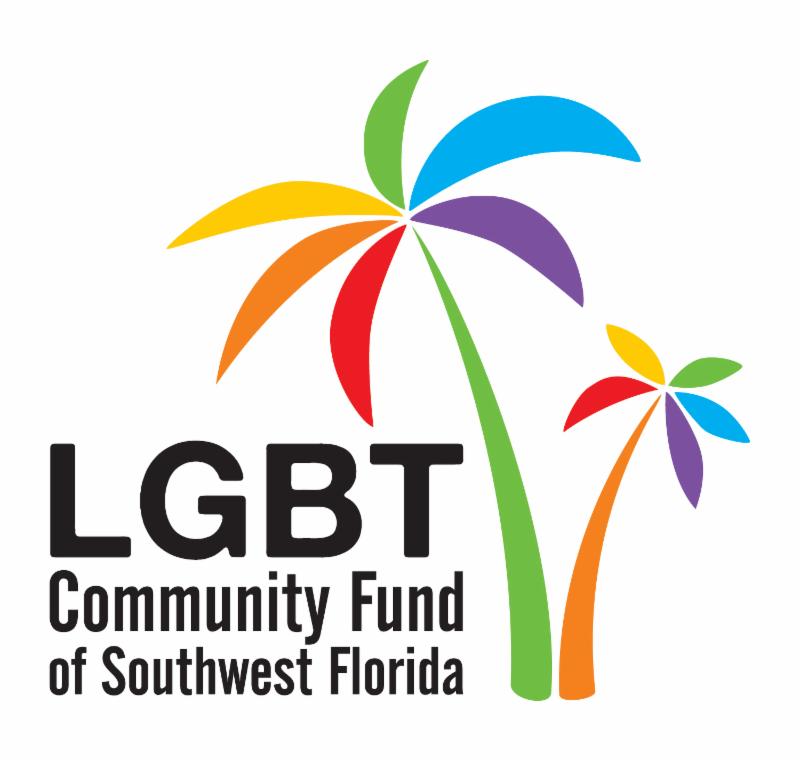 ---

Annual Contributor Reception "Fantastic FUNd Party" Held in Bonita Springs
Fun, Fans and Highlights from Grant to Avow Hospice
Contributors and prospective donors gathered for the annual LGBT Community Fund Reception "Fantastic Fund Party" at the Trianon in Bonita Springs to gather and celebrate the year of philanthropy from the fund and to vote on the 2019 cause area for the fund.
The Avow Hospice Team was on hand to talk about the progress made with this year's grant to address Eldercare Education and Outreach.
Avow is working with local and national support organizations such as GSN, PFLAG and SAGE to determine priorities for the program. With the grant, Avow Hospice aims to raise awareness and educate healthcare workers, caregivers, and the community at large about issues facing LGBT community members in, or in need of, eldercare or senior housing.
The final results of the grant will be reported at the end of the year to the fund contributors.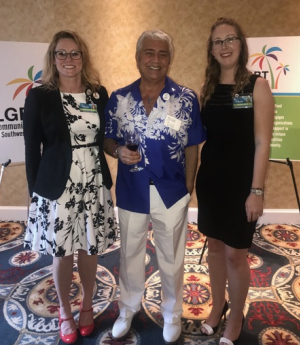 ---

Gen Silent Film Casts a Spotlight on Elder Care
Gen Silent has been shown in Southwest Florida recently thanks to Avow Hospice. As part of their LGBT Community Fund grant funding, Avow brought this critically acclaimed documentary about LGBT older people going back into the closet to survive.
The film featured Gay, Lesbian, Bisexual and Transgender older people who fought the first battles for equality now face so much fear of religious objection, bullying and abuse that many are hiding their identities.
Thousands are dying earlier than their straight counterparts in isolation and fear.
If you would like to learn more about the film or attend the next viewing, please contact Avow by clicking HERE.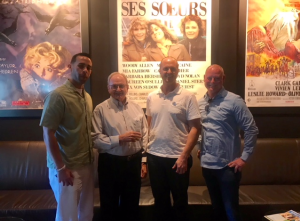 ---

Past Grantee Lab Theater Discusses last year's results
An update on the 2016 LGBT Community Fund grant from Annette Trossbach, Founder of Laboratory Theater:
Two years ago, we were the proud recipients of the LGBT Fund's first grant. Our plan was to offer a welcoming, safe space and educational and fellowship opportunity to LGBT middle and high schoolers by offering them free performances, meeting the cast & crews of shows, speaking with them, participation in an activity, and a light dinner. The goal was to prevent the isolation and pain which may lead to depression and suicide for our LGBT youth.
1056 contact hour opportunities created since receiving the grant two years ago. Which sounds impressive. However.....
We faced many decidedly unexpected hurdles in executing our goal. CLICK HERE to read about the Theater's challenges.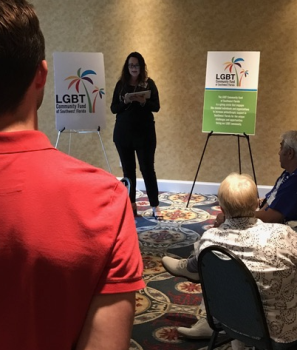 ---

Fund Hosts Rainbow Room at PRIDE Naples
The Steering Committee and Contributors to the LGBT Community Fund and LOTS of fans (literally) showed up In the Fund's "Rainbow Room" tent at this year's PRIDE Naples held June 2 at Cambier Park.
You couldn't miss us with our rainbow balloon arch and lots of high powered fans to cool off our friends. We hope to make this an annual outing so look for us and our fans next year!
Be sure to see below and join us at this year's SWFL Pride in Fort Myers!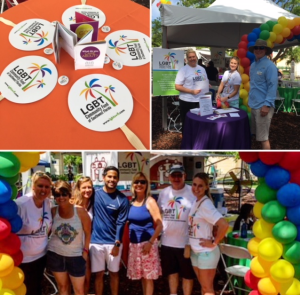 ---
Brunch with Us
The LGBT Community Fund is planning a "pre-game" brunch before the
SWFL Pride on Sunday, October 10th for fund Contributors.
Contributors of $250 or more for 2019 will be our complimentary guests, an incentive to give early this year!
Free parking and close proximity to SWFL PRIDE venue
---

Ron Penn Named Advocate of the Year

Ron Penn was selected as the Rainbow Pages Advocate of the Year 2018. The award recognizes people who work tirelessly often behind the scenes to ensure equal rights and equal treatment of the LGBTQ community.
The winners are those who lead by example. They are people who aren't in it for the spotlight but because it's the right thing to do. They are inherently supporters of anyone underrepresented.
Ron was chosen because of his role in the LGBTQ Community Fund and the Southwest Florida Harmony Chamber. He has also provided an abundance of advice and guidance to other LGBTQ organizations to help them succeed. Congratulations Ron!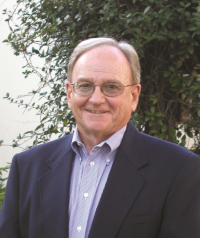 ---
THE FOUNDATION IS REGISTERED WITH THE STATE OF FLORIDA PURSUANT TO CHAPTER 496, SECTION 496.405 OF THE FLORIDA STATUTES. A COPY OF THE OFFICIAL REGISTRATION (#CH661) AND FINANCIAL INFORMATION MAY BE OBTAINED FROM THE DIVISION OF CONSUMER SERVICES BY CALLING TOLL-FREE (1-800-435-7352) WITHIN THE STATE. REGISTRATION DOES NOT IMPLY ENDORSEMENT, APPROVAL, OR RECOMMENDATION BY THE STATE. WWW.800HELPFLA.COM